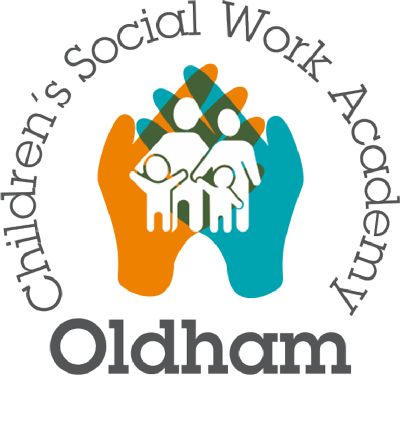 Welcome!
As you'll see and hear from some of our colleagues, there has never been a better time to choose Oldham and take the next step in your career through our Social Work Academy approach.
Whether you're thinking of a new career in Children's Social Care or already have experience, we'd love to hear from you. Get in touch for more information or apply for any of our current vacancies.
Our promises
Through our Academy approach, we will:
Enable the very best in social work practice

Invest in high quality learning and development programmes for you to access

Recognise and reward success and challenge improvement

Support your mental health and wellbeing

Promote diversity and inclusion
I practice social work in Oldham because...
"…because of the energy and passion for improvement, the involvement of young people, the positivity of colleagues, the richness of diversity, there being much deprivation and need, and a great council-wide community value base to operate as a cooperative." Lindsay, Social Worker